| | |
| --- | --- |
| | |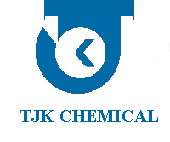 WAREHOUSE & FACILITIES

We are attempting to increase our service ability and capability in order to support our growth in the future. Today we have our new warehouse area of 2,500 sqm and it can load more than 7,000 drums. Moreover, we have 4 underground tanks to load solvents with the capacity more than 300,000 lts / month. Also we have our own Filling Drum Facilities to fill our own drum from underground tanks and imported iso-tanks.


Besides we have a business partner for drum trucks which its ready to serve our customers and we have been signed a contract with outsource for bulk lorry trucks which it have a good service standard as our bulk services. Now we are keeping develop in various subjects as a basic knowledge for our sale team, our warehouse facility and safety standard whether it's in drum or bulk.

Our new warehouse is situated in the center between the industrial area of Bangkok perimeter and the Eastern industrial groups, such as Sriracha, Chonburi and Rayong but also easily access to Bangkok district including western city such as Praram 2 and Prapadaeng by using Dipangkorn Rasmijoti Bridge It is considered strategically suitable in providing services to both customers and producers of the industry.