| | |
| --- | --- |
| | |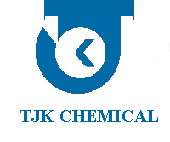 TJK Chemical - 37 Years Experienced in the market!




We, TJK Chemical (Formerly was TJ Thailand) was established in year 1975 located in Thailand with registered capital of 20 million baht to import and distribute industrial solvents, hydrocarbons and other additives for the production processes of various industried in Thailand such as Paints, Printing Inks, Packaging, Pharmaceutical, Construction Chemicals, Detergents, Adhesives and others. To expand our business, now we have 4 underground tanks; double wall type with the drum filling facilities designed and quality controlled by Shell subcontractor.

With its efficient management system together with its policy to emphasize the quality of products and services, our company has won the trust and confidence to be an official distributor of TOP Solvent Co., Ltd. (Market leader for Solvents and Hydrocarbons in Thai market), Grace Davison (TJK is the market leader of Silica product in Thailand; Matting Agents-Syloid, Molecularsieve/Moisture Scaventure-Sylosiv, Colloidal Silica-Ludox (Nano Silica Technology) and Anti-corrosive Pigment-Shieldex (Green/Non-Toxic products to replace Strontium Chromate), Biodiesel / Ethanol applications - Sylobead; Moisture Scaventure or Absorbent for Biodiesel and Ethanol production / Trisyl ), Thai MC by Mitsubishi Corporation (Industrial Solvents), Paxchem (Paint Preservatives / Biocides for In-Can and Dry-Film) and other reliable supplier around the World such as Arkema (Triethylamine-Catalyst for Resin), Aekyung, Tessenderlo, Rhodia and others reliable sources.

With 37 years experience we are in the field, we have an expertise to distribute solvents and chemicals in Thai industries. At the present, we have 6 product categories such as Industrial Solvents & Aromatics / Hydrocarbons, Coating Additives, Matting Agents & Adsorbents, Biocides & Preservatives, Printing Ink Oils and other specialty solvents for Thailand market.





List of Major Suppliers

TJK Chemical is the key partner for your solvent supply source. We are handling a wide range of Matting Agents, Absorbents, Coating Additives, Printing Ink Oils, Amine products and Industrial Solvents, including Aromatics, Ketones, Alcohols, Esters and Glycol Ethers, Aliphatics for various applications such as Paint, Printing Ink, Industrial Coating, Resin, Adhesives, Pharmaceuticals, Construction Chemicals, Inkjet Paper, Rubber, Plastic and others

Our products are mainly supplied from our global strategic strong manufacturer in Europe, Japan, Korea, Thailand, Singapore, China, India and USA. Thus ensure the best reliability and quality of product supply to you all the time and please check our major suppliers for your reference!



More...




TJK NEW OFFICE AND TJK NEW WAREHOUSE

With our business expansion, currently we have already moved our office to new location where is more capacious, huge and easily to access the Express way.

In order to be more than a Trading Company, now TJK Chemical have our own warehouse together 4 underground tanks and filling drum facilities to fill our own drums to meet customer requirement of packaging. Also we can fill our own drum with our Imported Iso-Tank to minimize our cost of packaging.



More...





SPECIAL SOLVENTS


We also offer the other special solvents or other chemicals from various but reliable suppliers for your requirements.



More...

INDUSTRIAL SOLVENTS & CHEMICALS
Reliable products from The Shell Company of Thailand, Thai MC (Mitsubishi) and our Imported products from Japan, Korea and China.

More...

MATTING AGENTS / MOLECULAR SIEVE / SHIELDEX


Superior quality of silica products from Grace Davison - is the second-longest continually operating chemical company in the United States.

More...

===Under Development===


Coming Soon!



More...

BIOCIDES & PRESERVATIVES


Competitive Price of Biocides & Preservatives from Paxchem will be your alternative products to replace existing products with lower price but same quality.



More...