| | |
| --- | --- |
| | |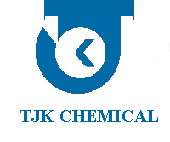 MATTING AGENTS / MOLECULAR SIEVE / SHIELDEX

Our supplier, Grace Davison is a world leader in specialty silicas. Silica gel was patented in 1919 abd Davison began first commercial production in 1923. Since them, Davison has led the way with the technology and innovations for a multitude of uses for synthetic silica gel. Over the years, our expetise in silica gel technology and in-depth applications knowledge in the markets we serve enable us to develop a wide product range based on controlling particle size, porosity, and surface chemistry.

Whether you think of paint and lacquers, polyurethane coatings, cathode tube coatings, can sealants, or inkjet coatings, our additives enhance the properties and functionality of all such coating products and are often an integral part of the formulation.

We can offer intelligent solutions and modern products to meet the requirements of our customers through our extensive experience in surface and material science.

Grace Davison products are widely used in a variety of coating applications and below are products handled by TJK Chemical in Thailand territory:

1. SYLOID - Silicon Dioxide (Silica) Matting Agents for Paints, Coatings and Inks. Number 1 Silica product in Thailand market!

2. SHEILDEX - Anticorrosive Pigments for Non-Toxic Corrosion Protection

3. SYLOSIV - Moisture Scavenger / Molecular Sieve

4. SYLOWHITE - TiO2 extenders

5. SYLOJET - Pigments for Inkjet Coating Paper

6. LUDOX - Colloidal Silica (NANO SILICA) for Coatings

7. SYLOBEAD - Desiccant Process Adsorbent for Biodiesel and Ethanol Enrichment

8. TRISYL - Silicas for Biodiesel Refining

For more detail, please kindly visit www.grace.com (Official site of Grace) and if you need more information, please do not hesitate to contact us for prompt action and services.